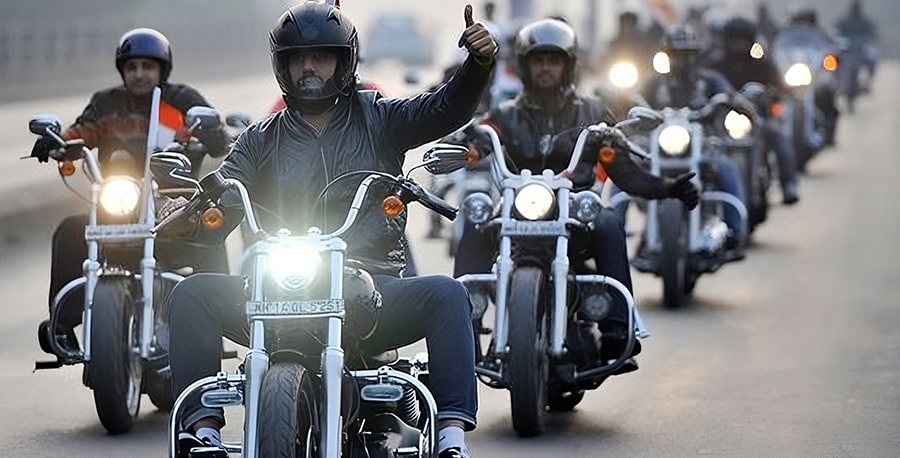 Nestled amidst the lush green hills of Tehri Garhwal in the breathtaking Uttarakhand, Manjaari Resort has emerged as a haven for bikers and nature enthusiasts alike. This hidden gem, perched at an altitude that offers panoramic views of the Himalayan ranges, has been steadily gaining popularity for its serenity, adventure, and the magnetic pull it exerts on motorcycle enthusiasts.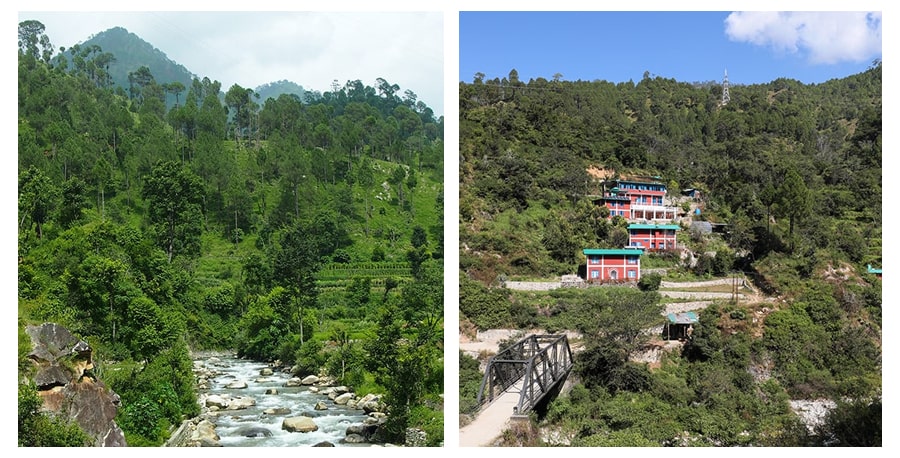 A Slice of Heaven in Tehri Garhwal:
Tehri Garhwal is already renowned for its pristine beauty, with lush forests, glistening lakes, and towering mountains. However, the Manjaari Resort adds a touch of elegance and comfort to the raw wilderness. This resort is not only known for its location but also for its commitment to sustainable tourism and promoting adventure in an eco-friendly manner.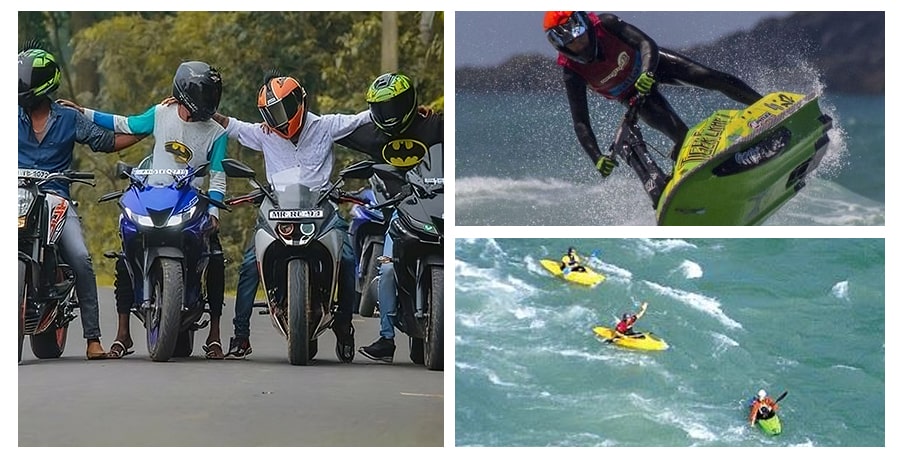 Biker's Paradise:
For the two-wheel enthusiasts, Manjaari Resort is a dream come true. The winding roads leading up to the resort offer a thrilling ride through some of the most enchanting landscapes. As you ride along these picturesque routes, you can expect the company of fellow bikers who share your passion for the open road.
The resort's strategic location also makes it an ideal base camp for exploring the region. The nearby Tehri Dam offers an exciting adventure for those looking for an adrenaline rush. It's a mecca for water sports like jet-skiing, kayaking, and even scuba diving in the submerged town of Old Tehri, now lying beneath the pristine waters.
All through this period Manjaari Resorts have catered successfully to multiple clubs and groups over a period of time. We are one of the most preferred property as we see these groups repeating us .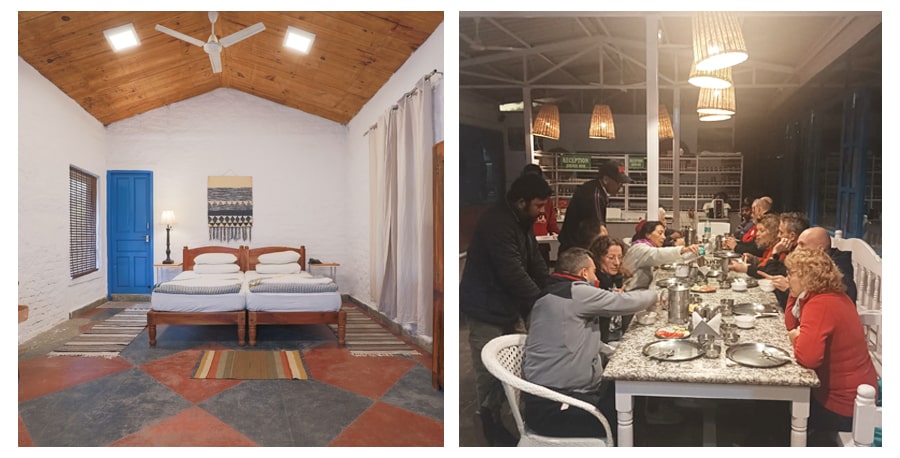 Accommodations Fit for a Biker:
Manjaari Resort doesn't just cater to the adventurous spirit but also provides a comfortable haven to rest your weary bones after a long day of exploration. The rooms and cottages at the resort offer a blend of modern amenities and traditional aesthetics. You can enjoy stunning mountain views from your window or even from the comfort of a private balcony. You will be constantly hearing the noise of small stream flowing near to the property . None of our guest wants to miss the stream and spend good time exploring the place for hours.
The resort also boasts an on-site restaurant that serves a variety of local and international cuisines to appease your appetite after a long day on the road.
Eco-Conscious Living:
One of the highlights of the Manjaari Resort is its commitment to environmental sustainability. The resort has been designed with minimal environmental impact in mind, incorporating solar power, rainwater harvesting, and waste recycling. This eco-conscious approach doesn't compromise comfort but rather enhances the connection to nature that every biker seeks.
Exploring the Natural Beauty:
Aside from the exhilarating bike rides and water sports, Manjaari Resort also serves as an excellent base for trekking and hiking in the surrounding areas. The forests nearby are teeming with flora and fauna, making it a paradise for nature lovers and photographers. Exploring the nearby villages provides insight into the local culture and traditions.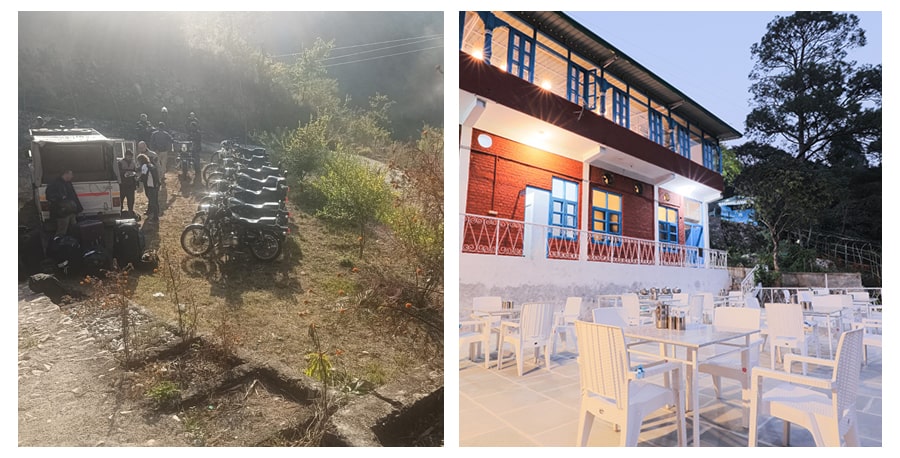 In Conclusion:
Manjaari Resort in Tehri Garhwal, Uttarakhand, is more than just a place to stay. It's a destination for those who seek the thrill of the open road, the serenity of the mountains, and the joy of being one with nature. The resort's eco-friendly ethos, combined with its luxurious accommodations and access to adventure, makes it an exceptional choice for bikers and nature enthusiasts looking for an unforgettable experience in the heart of the Himalayas. So, if you're a biking enthusiast or an adventure seeker, Manjaari Resort should be on your list of must-visit destinations. It's a slice of heaven on earth that you won't want to miss.
📞To book your group today call us at: +91-8859150800, +91-8882703154, +91- 9810739138
 🌐 Visit Our Website for More Information: https://manjaariresort.com/
Location: 📍 Village Muyal Gaon, Ghansali Tilwada Road, Patti Nailchami , PO Muyalgaon, District Tehri Garhwal Uttrakhand
🎊 Manjaari Resorts : Your Mountain Escape with Village Warmth 🎊